The Vitamin K Shot Warnings You May Not Have Heard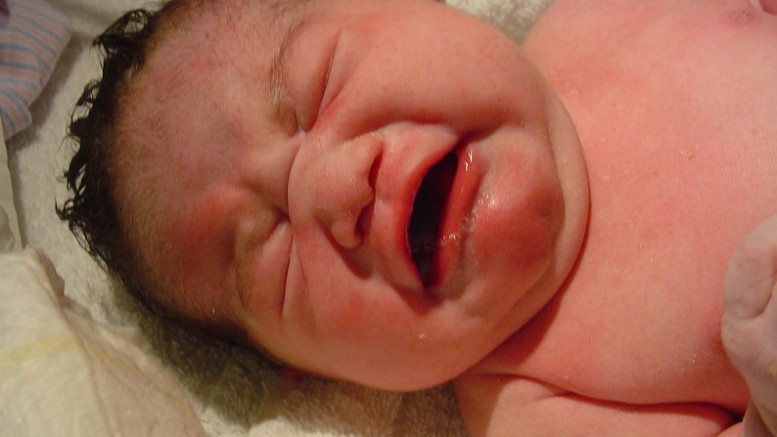 The moment you give birth is the most amazing moment a woman and her spouse can have. And unless you have given a strict birth plan (and sometimes even when you have), you will be faced with the decision to allow the hospital to give your child a synthetic vitamin K shot. We've heard lots of stories, from parents who just do whatever they are told, to those who tell the hospital "no" yet still, the hospital gives the vitamin K shot. Mostly, however, we hear of most people not understanding what it is.
So what's the medical world's reasoning for administering it?
…it's essential for helping blood clot appropriately when needed. In newborns, adequate Vitamin K levels are needed to prevent Vitamin KDeficiency Bleeding (VKDB), a rare but life-threatening condition that cause uncontrolled bleeding, sometimes into the brain.
It's to counter a condition that's extremely rare.
But what's in it and is it worth the risks? Well, that's a decision left to parents. Just know the facts and do the research. Here is some good info to get you started.
Polysorbate 80: This ingredient is not well-tested. Its also a staple of many other vaccines, including DTaP, Gardasil, various flu shots, and Rotavirus.
According to the Material Safety and Data Sheet (MSDS) on ScienceLab.com:
May cause adverse reproductive effects based on animal test data. No human data found. May cause cancer based on animal test data. No human data found. May affect genetic material (mutagenic). Ingestion of very large doses may cause abdominal spasms and diarrhea. Animal studies have shown it to cause cardiac changes, changes in behavior (altered sleep time) and weight loss (upon repeated or prolonged ingestion). However, no similar human data has been reported.